LATEST FROM THE GLOUCESTERSHIRE KNEE CLINIC
"Whilst playing u19 rugby for Gloucester academy I completely ruptured my right ACL with partial medial ligament and meniscal damage. Mr Close performed a full ACL reconstruction on my right knee. 10 years on, I am nearly 30 and have been playing international touch rugby for England for the last 3 years. Thanks to the quality of surgery and care I received from Mr Close and his team I have been able to continue to pursue my sports goals in life."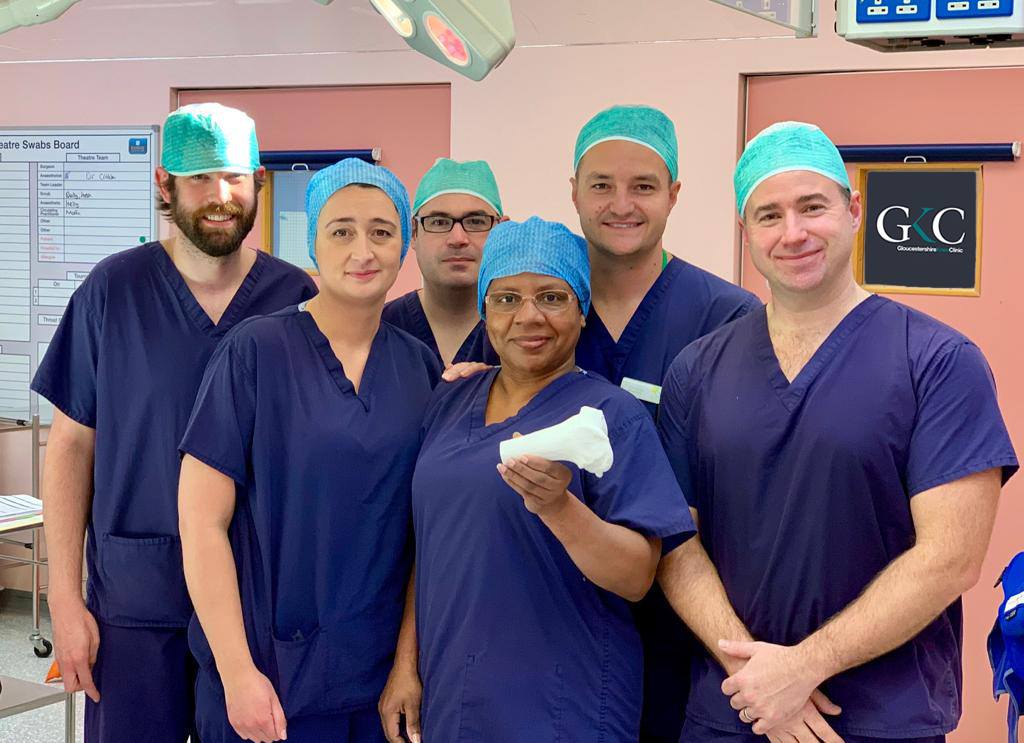 GKC SURGEON MR KEMPSHALL MAKES HISTORY
Last week at the Winfield Hospital, Gloucester – Peter Kempshall from Gloucestershire Knee Clinic – performed the first computer planned patient specific osteotomy in the South West of England using Joint Operations technology #savethejoint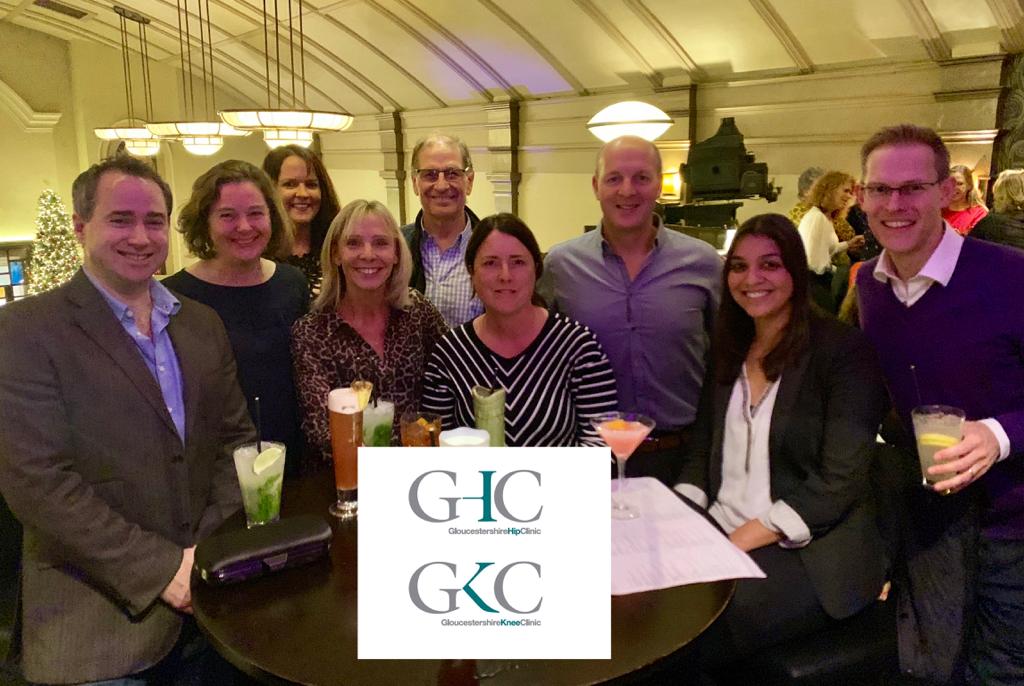 The Gloucestershire Knee and Gloucestershire Hip clinic enjoyed an excellent dinner at the Daffodil restaurant in Cheltenham. Thanks to everyone for all their hard work and dedication to making the clinics the largest private orthopaedic clinic in Gloucestershire!
GKC PATIENT WINS GOLD!
Felicity Thomas knew she had a problem running back in 2008. It was unlikely that she would have been considered for ACL reconstruction under the NHS as she was 68 years old at that time. She had been playing tennis for the GB Team in the Super Seniors and her aim was to be fit for the 2011 season, when she would move into the 70-75 age group.
"Your skill and attentive care got me through my knee replacement. My operation took place last Tuesday and a week later I am mobile without pain and feeling terrific. Thank you for everything."
THE SMITH AND NEPHEW LAB IN WATFORD
GKC members took the opportunity to visit the Smith And Nephew cadaveric lab in Watford. The team regularly like to catch up on various conferences but this particular venue allows us to undertake surgical procedures on cadaver knee and hip specimens. The ability to use the latest techniques in Knee and hip surgery requires both knowledge and the 'know how'.
"As an active sportswoman, it was shattering to learn that my anterior cruciate ligament had snapped… there was really only one option – an ACL replacement requiring a graft from my hamstring.Eight months on, after many gentle practice sessions, I have started to play friendly matches again. Now I feel very positive regarding my chances of returning to international tournaments."