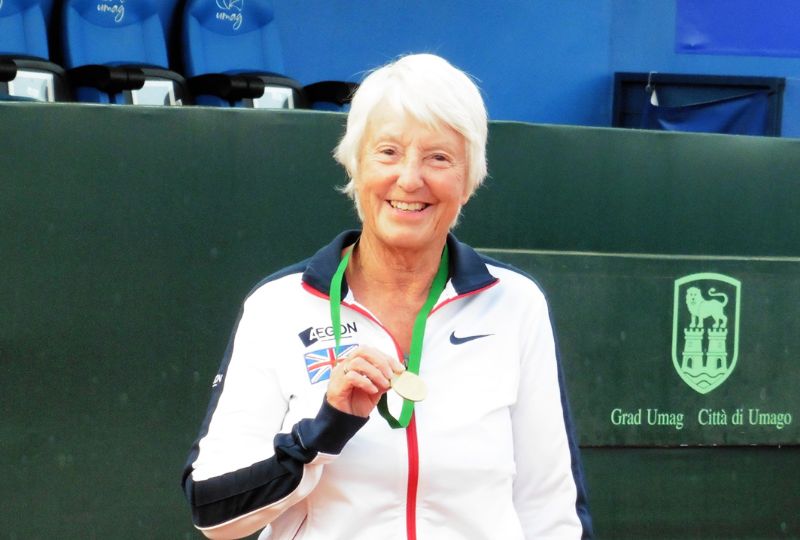 Felicity Thomas saw Robert in February 2009, but knew she had a problem in running some months before. It was unlikely that she would have been considered for  ACL reconstruction under the NHS as she was 68 years old at that time.
She had been playing tennis for the GB Team in the Super Seniors and her aim was to be fit for the 2011 season, when she would move into the 70-75 age group.
Since then, she has won bronze medals for GB – that first year 2011, followed by bronze in both 2014 and 2016. This has just culminated in the highlight to her career, as one of the four-strong GB team who won Gold at  the World Team Championships in Croatia in September, now in the Over 75's.
Since the ACL reconstruction, she has also won Bronze in both the Singles and Doubles in the World Individual Championships.
During the past eight years she has won a number of British titles, singles and doubles. In 2017, she won all three British Championships – Indoors, Clay Courts and Grass Courts – both singles and doubles.
She is extremely appreciative of Robert's approach and expertise. She was aware that there were risks in view of her age at the time, but has never regretted placing her confidence in Robert.