Jump Jockey Jason Dixon is back in the saddle and competing at the highest level following a devastating knee injury when he fell from his horse that left him requiring ACL and posterior lateral corner repair and reconstruction. Great to see him back in action.
"18 months post op, I am back fitter and healthier than before. After a simple fall from a horse I managed to damage my ACL and post lateral corner. My career and livelihood was hanging in the balance but Mr Kempshall and his team did a fantastic job. Ater 7 hard months of rehab and physio I sat on a horse for the first time since the fall and 3 months after that I had my first winner back. Very grateful to Mr Kempshall and his team who did a 5 star job."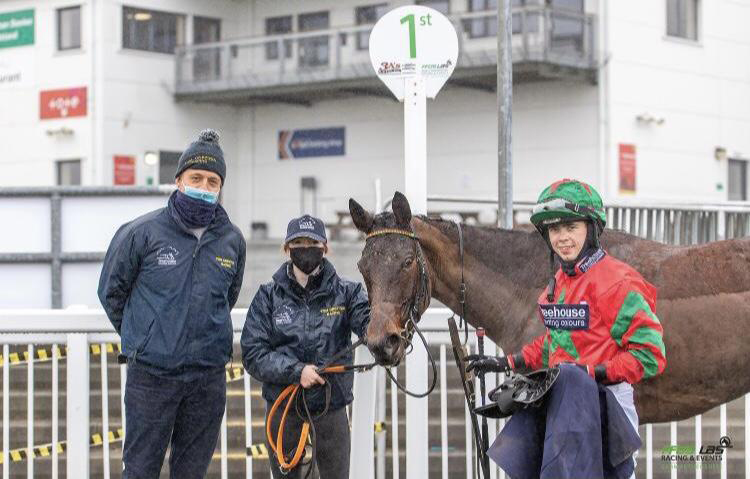 Jason pictured above after his second winner back following surgery.